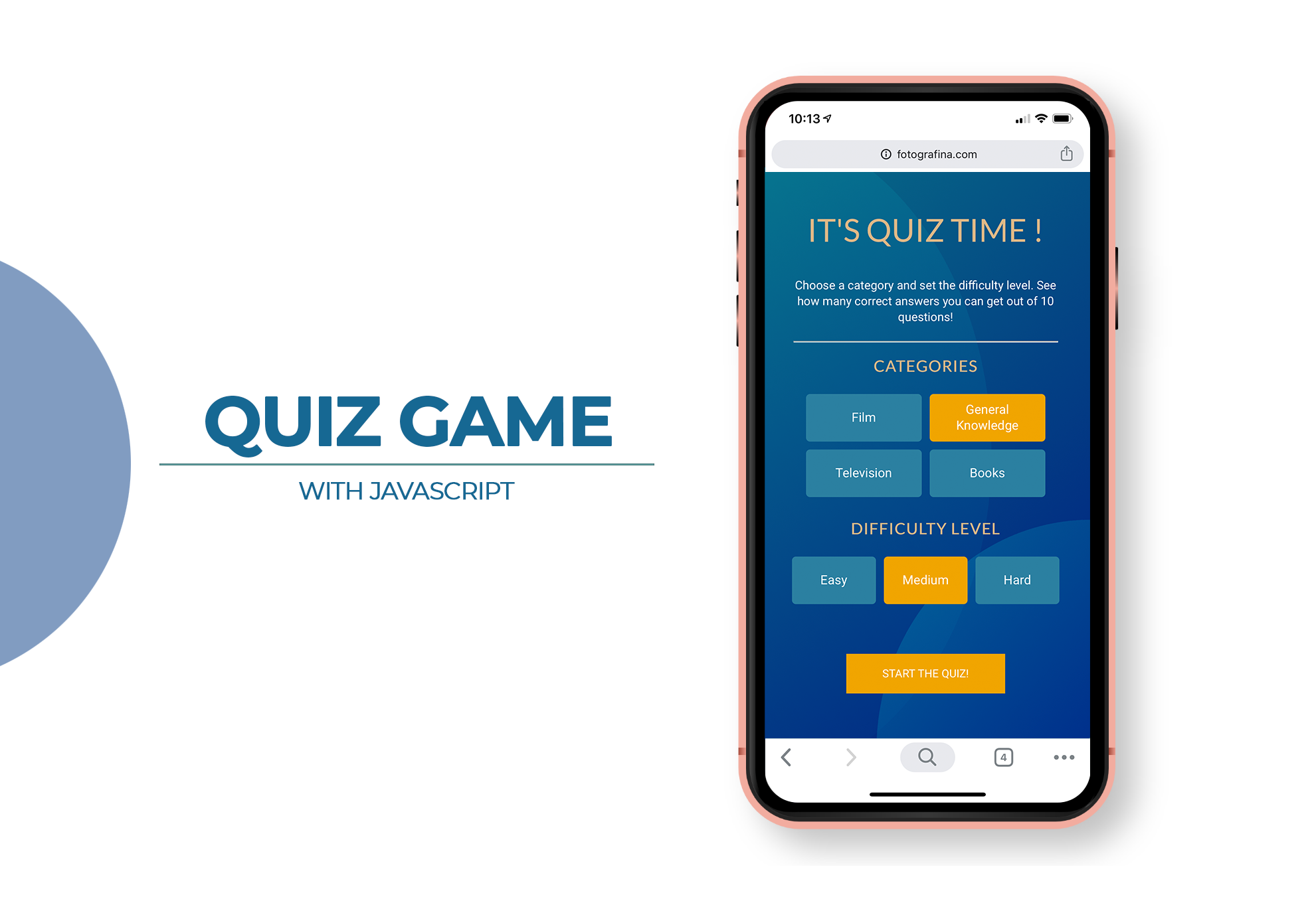 Project: Quiz Game (Responsive Design)
Builded using :
Javascript
HTML5
CSS3
Public API for the trivia question
Brief:
To create a trivia game, where player can choose a category and the difficulty level. At the end of the game, the player can see how many correct answer he/she had.
This game should be able to be play on both browsers and on mobile devices.
Result: