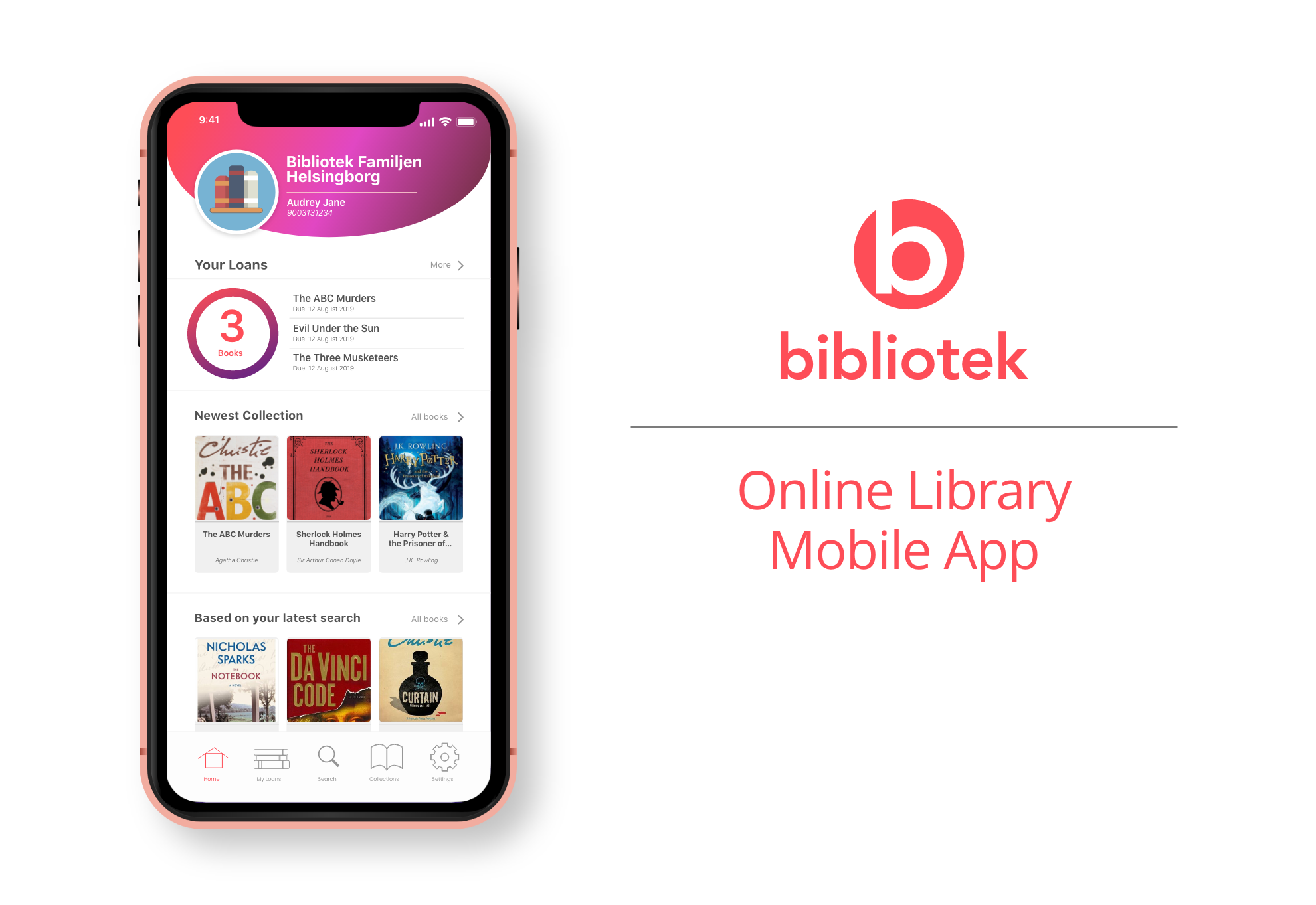 Project:
UI Design for an online library application
Product Name:
Bibliotek App
Program used in this project:
My Role in this project:
Brief:
To create an interface design for an online library where people can easily borrow e-books and audiobooks (and listen directly from the app), through their phone with an account connected to their local city library account. The app needs to be easy to navigate and give a personally tailored experience to the user. Since the books are for loan, the app needs to be able to show a of reminder, to make it easier for the user to extend the loan or return it.
Solution:
The app gives a more personally tailored experiences to the user by greeting them by name on the landing page it's easy to find information of the their current loans, short info about which city library they connected to and few list of books, personalise for them based on their loan history and the newest collections.
To make sure that the user can keep track of the remaining days they have left before the books are automatically returned by the system, on their personal My Loan page, there would be a reminder of how many days left until the shortest due date. There is also an option to extend the loan if needed. On this page, the users can also see the books they have borrowed previously.
---
Wireframe and Persona
The early stage of designing by creating user persona and wireframe.
---
Prototype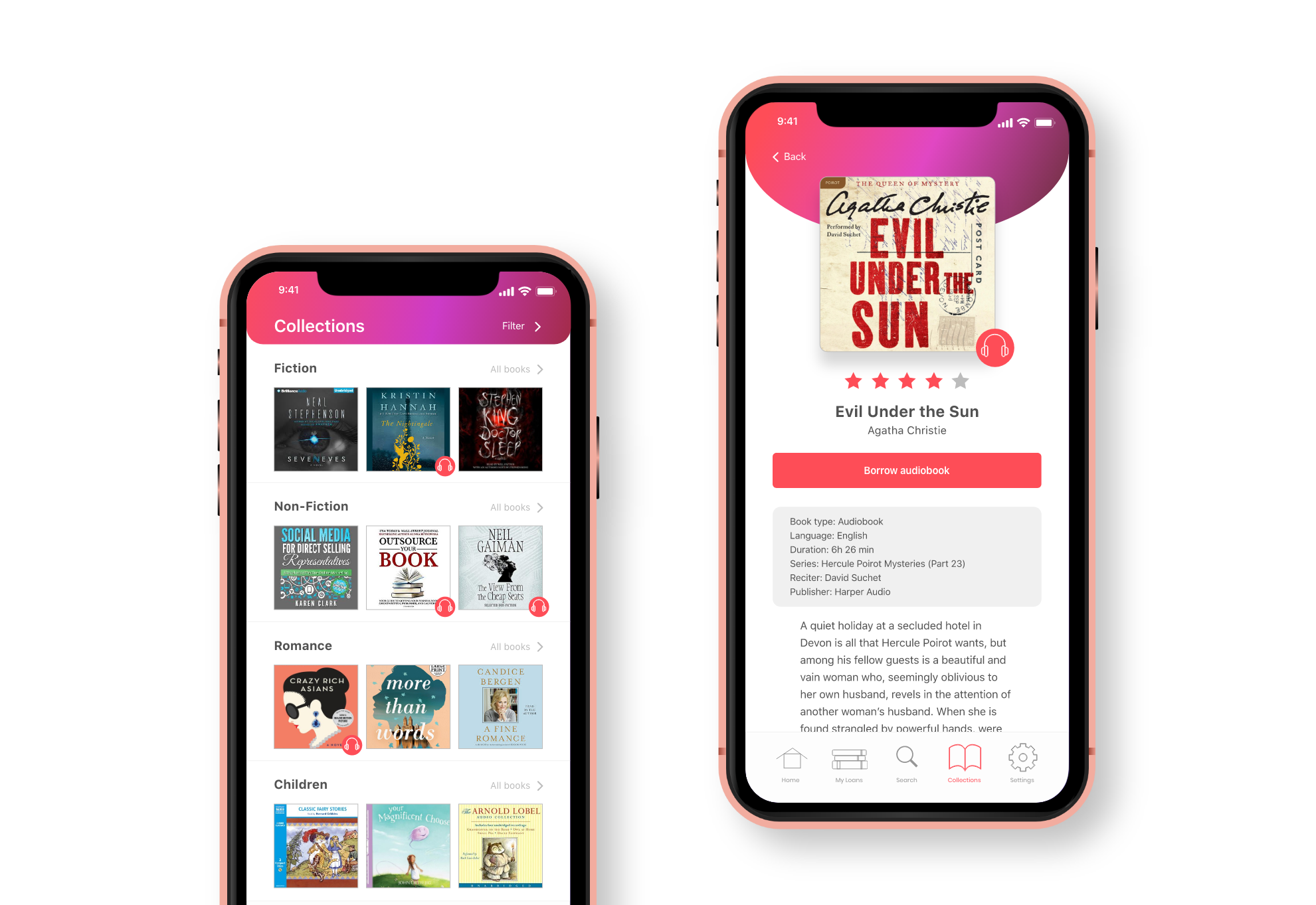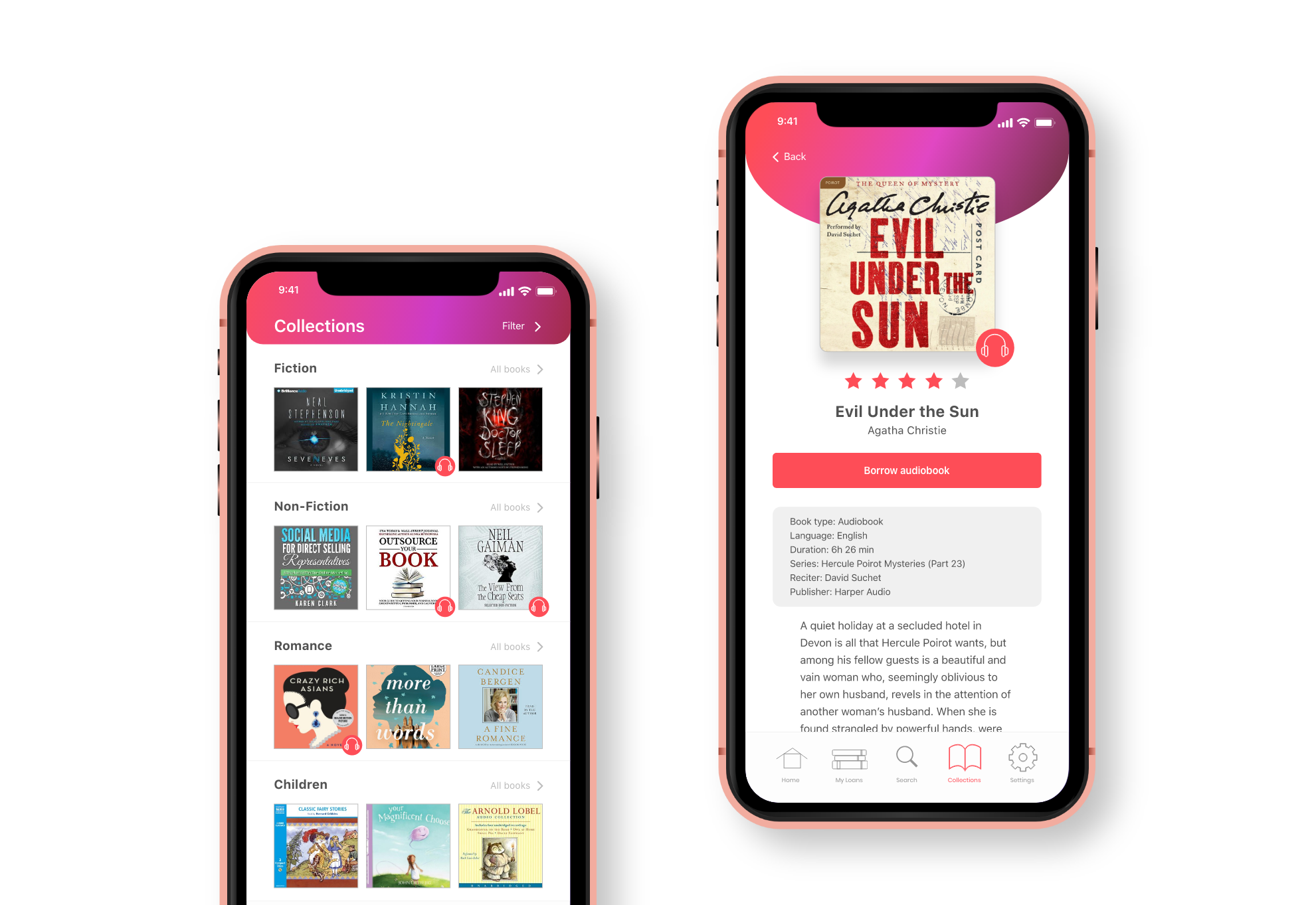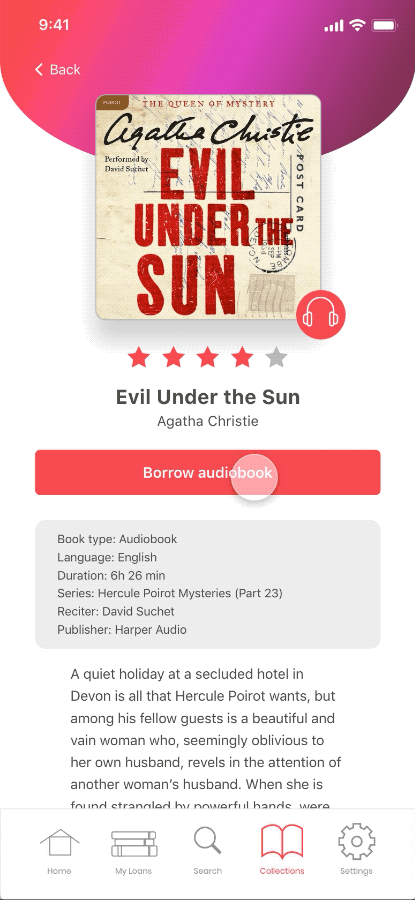 UI Design – Bibliotek Mobile App