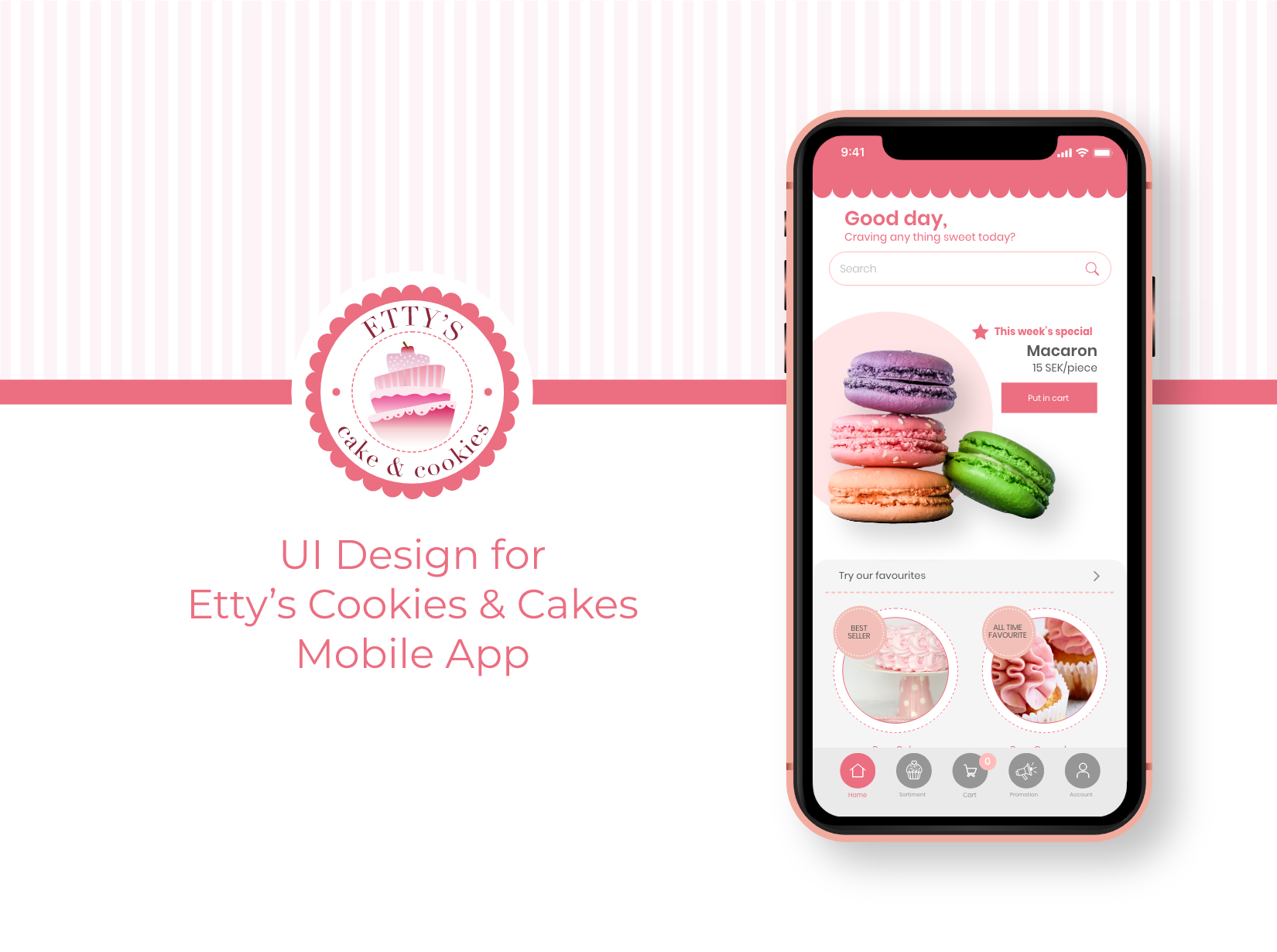 Project
A Prototype of a mobile App for Etty's Cake & Cookies, Jakarta – Indonesia
---
Brief
To create a concept of a compact and product-oriented app, a compliment to the company's website. With this app, the user would be able to select and order the product they want and even personalise it on the go.
---
Solution
I believe that the overall design of this application is intuitive and served its main purposed as a complimentary to the main website and focuses more on the e-commerce side. Users can easily navigate from one page to another and important information about current promotions or featured products is highlighted on the landing page. Welcoming new users who use the app for the first time.
---
Wireframe and Proto-Persona
The early stage of designing by creating proto-persona and wireframe.
---
The Design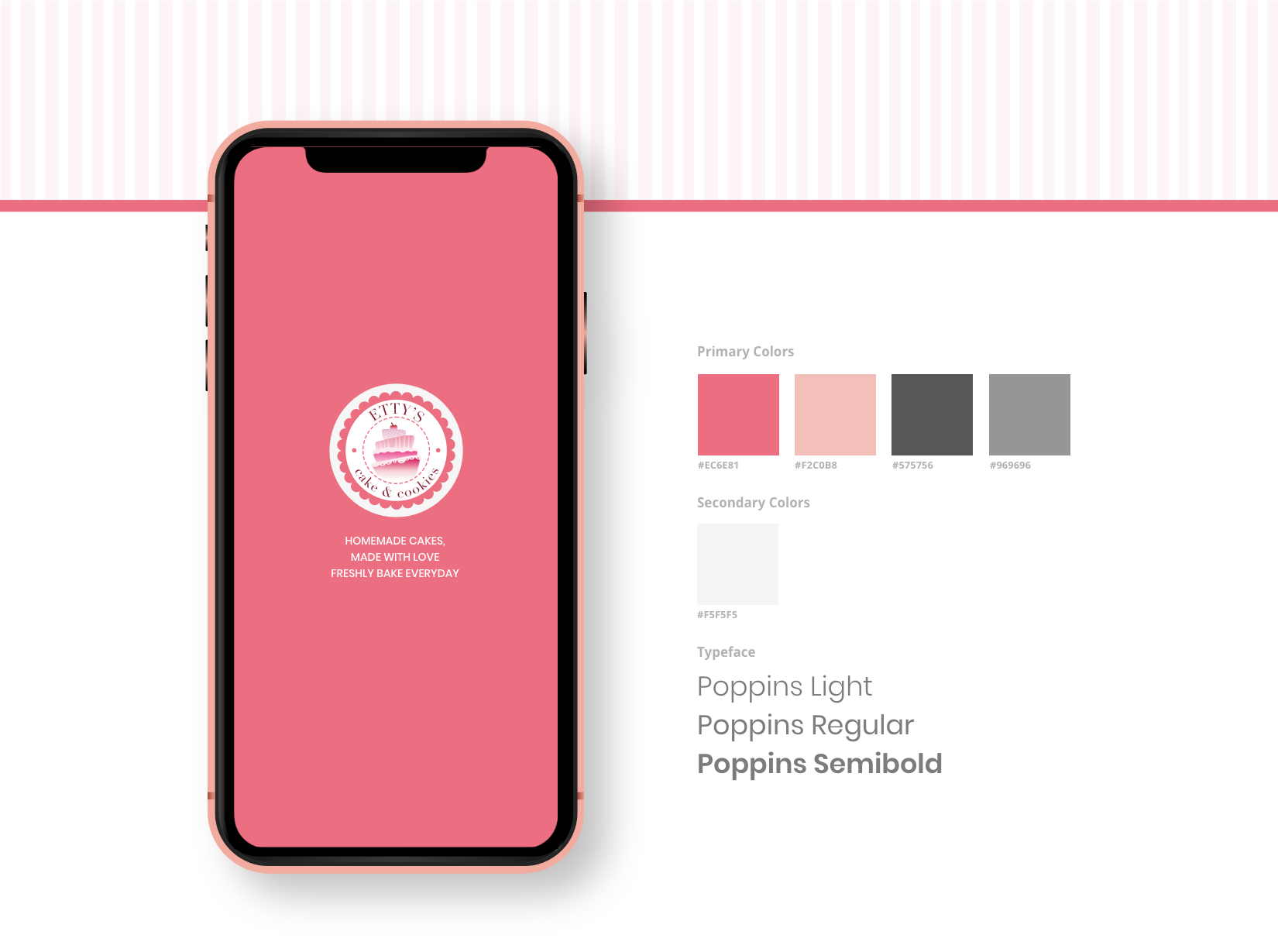 UI Design – Etty's Cake & Cookies Mobile App