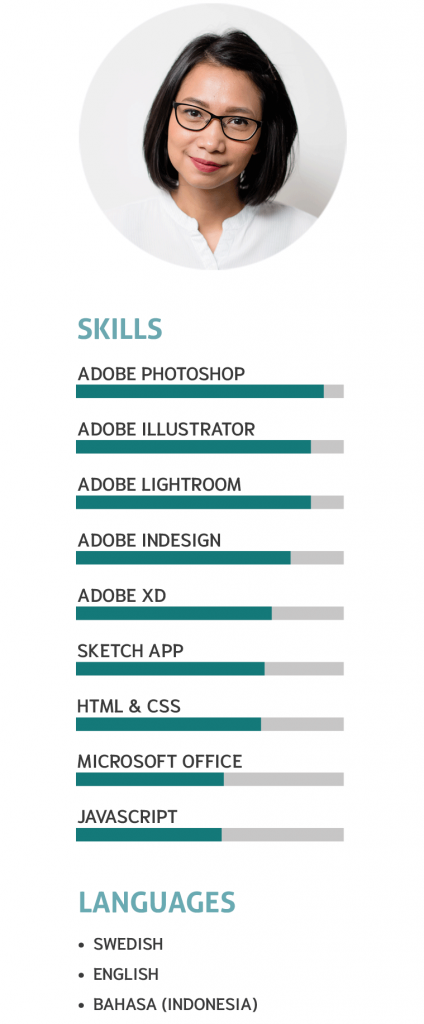 ---
DEVINA A. P. NA
Graphic Designer
---
I'm a skilled and detail oriented graphic designer with 5 years experience in print design in the Marketing department in national TV station. I was part of a small designer team that used to work under a high pressure working environment with short deadlines. Have strong desire for new knowledge and challenges. Always interested on learning something new. Self-motivated and a fast learner person who picks up new skills quickly.
After moving to Sweden and after having a long parental leave, I felt like I need to update and upgrade myself so I can keep up with the changes happens in design world. So that's why I took a course on Interaction Design and currently studying front-end development.
On this site, I've curated some of the works I've done, both from my previous work and personal project for school.
Best regards,
/Devina Paramita