Project :
BankApp Prototype for mobile telephone (iPhone)
Client Name :
Sverigebanken
Program used in this project:
Adobe Illustrator
Adobe XD
My Role in this project:
Brief:
To create a user friendly mobile banking app.
Solution:
Based on the interviews conducted to 3 test users, it can be concluded that there are few features in bank app that they wish available in a banking app. Some are the ability to modified menu according to the user's needs, the app have to be able to highlight the advantages of using the cards issued by the bank and to do few alteration of the card (to be able to activate or deactivate easily).
Through the test user's journey, could be concluded too how much steps they usually took when they need to do transaction from the app, such as transferring in/out money. From those, I tried to shorten the steps as much as I can to make the app more user friendly. I also tried to accommodate the choices to modify according to the user's needs. These includes the ability to show or hide the "coming transaction", and the card menu.
Other feature on the landing page is that the user would be able to delete a coming transaction with a simple drag and click option, without having to navigate the whole way to a certain menu.
User could also set the primary account and make it the most prominent option on the landing page. Easier for users to check on balance and do transfers into or out the account.
---

---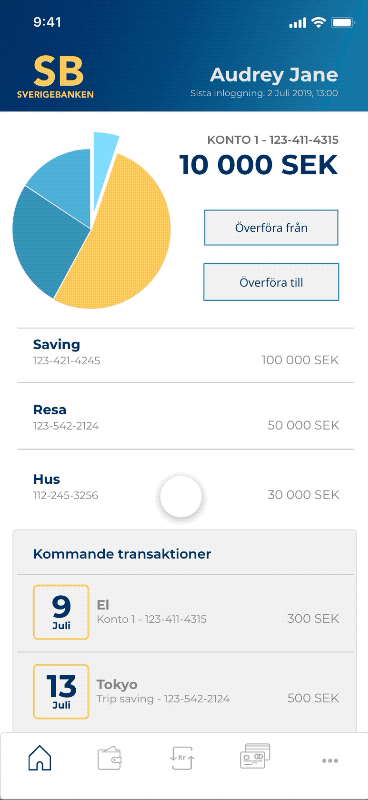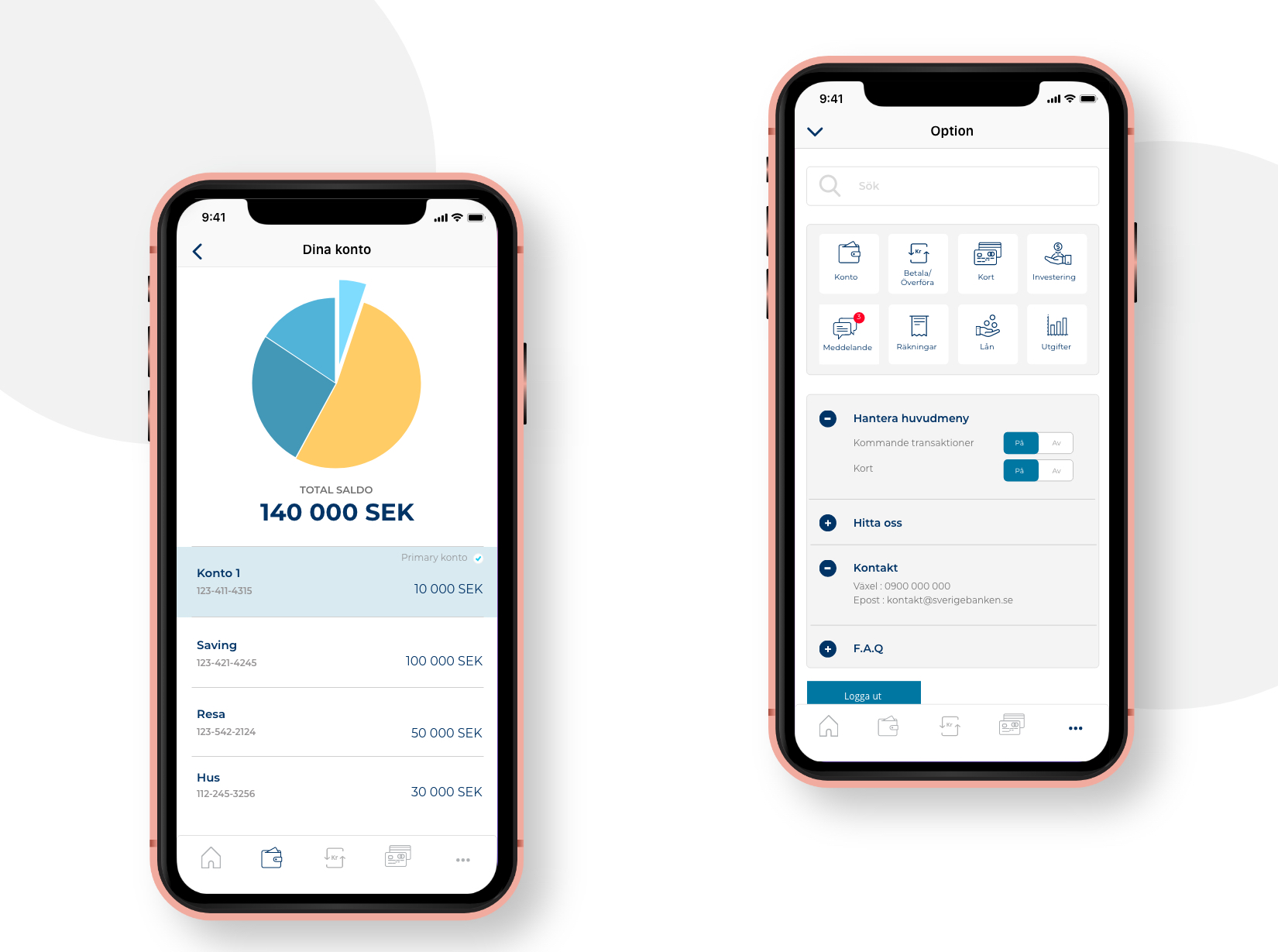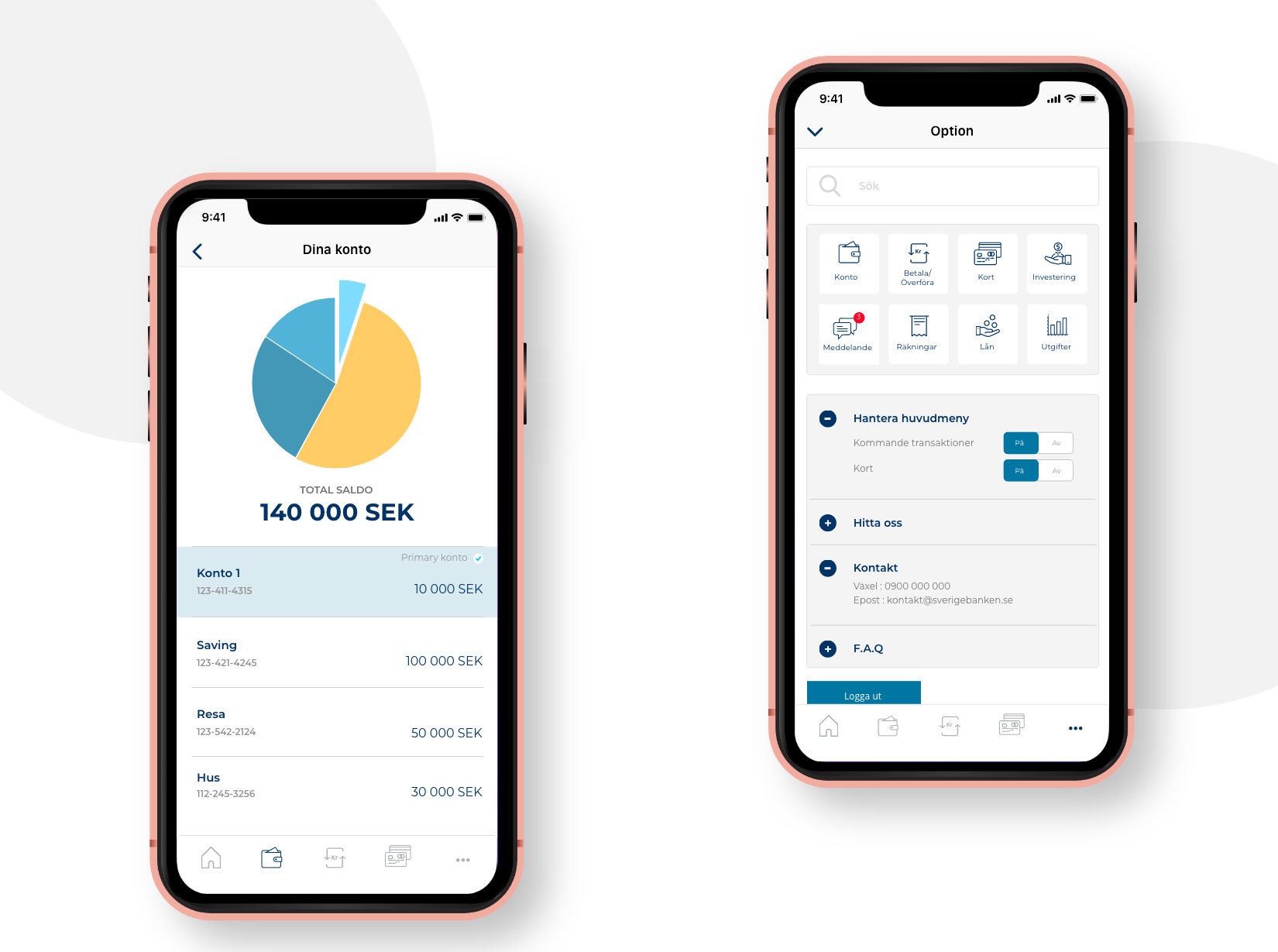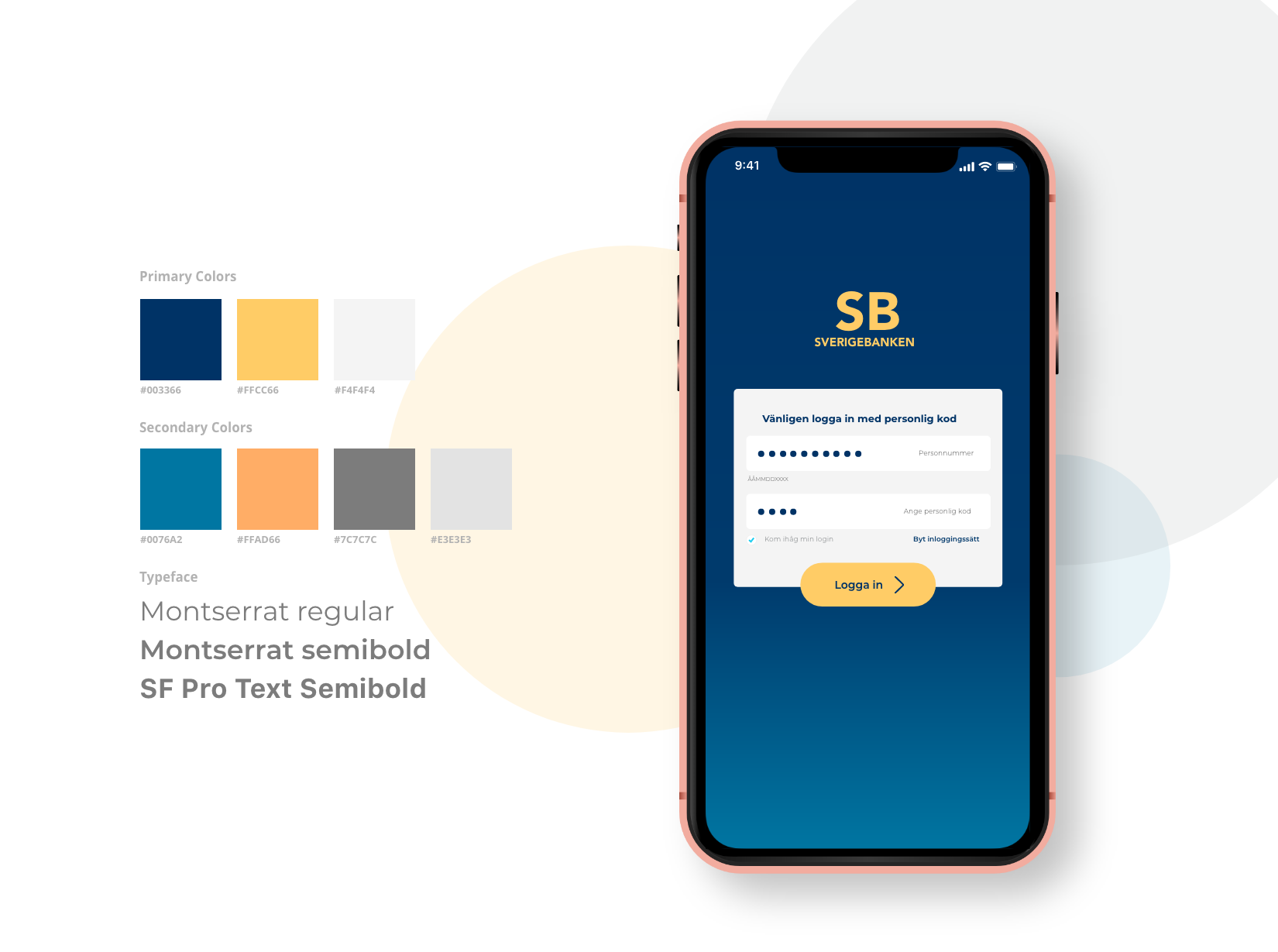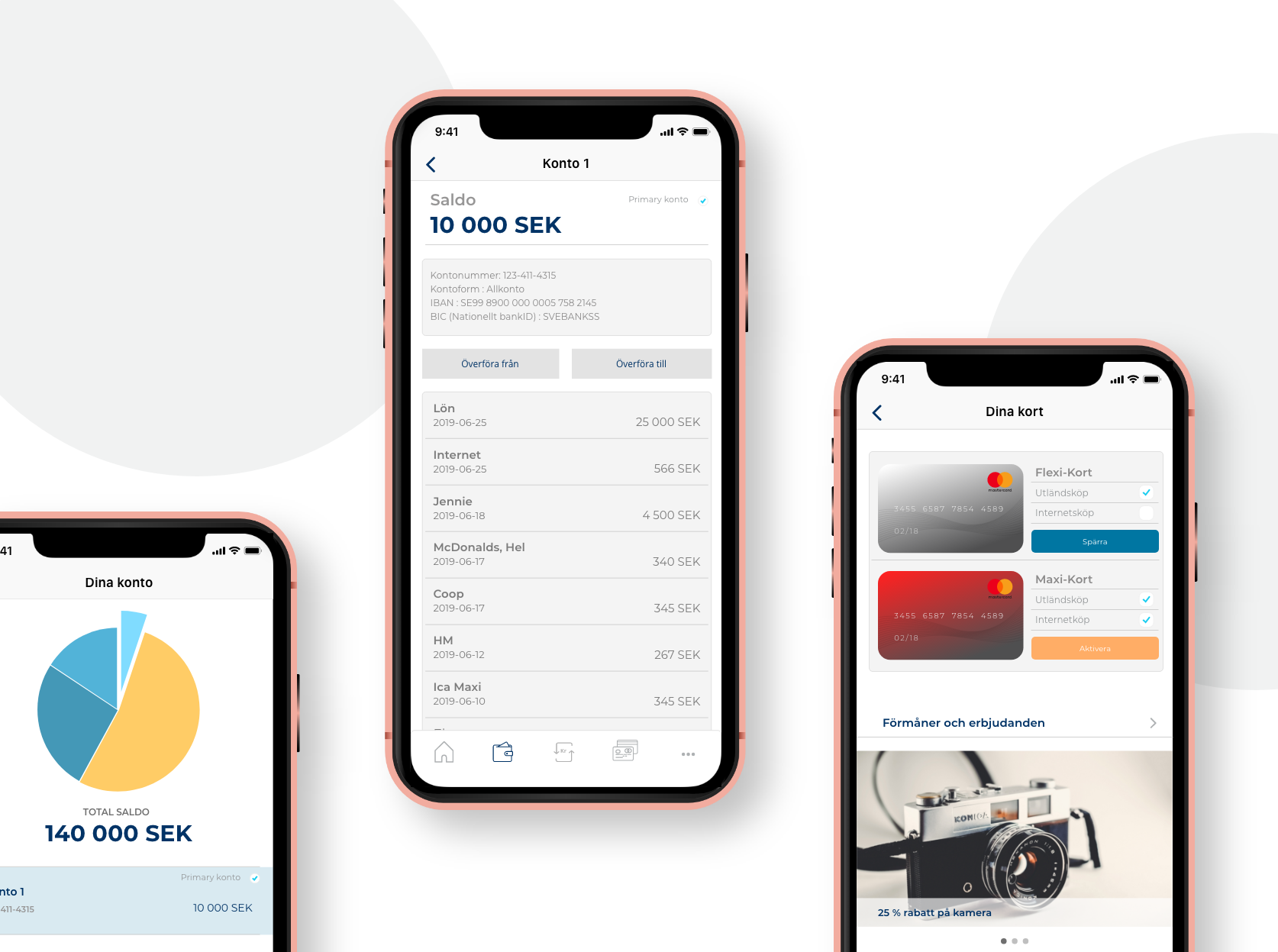 UI/UX Design – Sverigebanken Mobile App